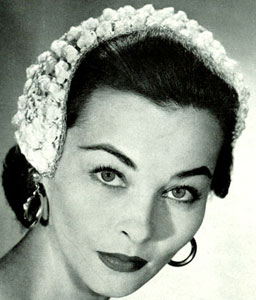 Materials Required:
1 Spool FAIRKNIT Ribbon
1 Spool FAIRKNIT Brocade
Steel Crochet Hook #0
¾ yd. Grosgrain Ribbon
1 FAIRKNIT Plastic Clip
Starting with ribbon make a chain 11" long.
Round 1: Attach brocade, work a sc in every st around entire chain, working 3 sc at each end.
Round 2: Pick up ribbon, work 3 dc in every other sc around entire piece, with 1 ch in between, (dc are made as follows: *yo, into st draw up a loop, pull through 2 sts. Repeat from * 2 more times, 3 sts on needle, yo, pull through 3 sts.)
Round 3: Drop ribbon, pick up brocade, * 2 sc in every space of previous row, ch 1, repeat from * around.
Round 4: Repeat round 2.
Round 5: Repeat round 3.
Round 6: Work 1 row of sc in every st around. Fasten off. Sew in ribbon on wrong side in center of band on three sides. Slide in plastic clip and sew up end.
Other great patterns from Fashion Stoles and Accessories, Book No. 17.
Crochet Patterns
Half Shell Ribbon Hat
Fold-Over Bag
Ribbon Hat
Cinch Belt
Purse A'Glitter
Coronation Hat
Juliet Cap
Juliet Bag
Straw Pixie Beret
Straw Pixie Belt
Polka Dot Cloche
Polka Dot Bag
Three Fold Bag
Mamie's Hat
Three-Sided Bag
Turned Up Brim Hat
Drawstring Bag
Tippy Hat
Ribbon Cloche
Ribbon and Metallic Bag
Crocheted Ribbon Stole
Ribbon Cute Clip-On Hat
Knitting Patterns
Tri-Shape Loop Stole
Silk Corde Ascot
Anchor Corde Hat
Lacy Stole with Angora Pockets
Lacy Poodle Stole
Fringed Angora Triangular Stole
Ribbon Bolero
Poodle Cape-Stole