How People Can Use Them To Design A Generation-Passing Product
One of the most exciting sewing stages is putting the pieces together and seeing the shape the material is making. However, this gratification isn't always realized until the person designing the masterpiece claims he/she created something uses his/her own hands.
Why Crocheting Is So Popular
Crocheting is one of many forms in sewing; it's one way to produce a work of art form several pieces of yarn thread. Thus, crocheting allows a person to make something extravagant out of a simple element.
This process allows a person to design any apparel that makes a fashion statement such as a hat, dress, toddler outfit, etc. With a mixture of supple materials like yarn and the variety of important crochet stitches, a number of items can be made.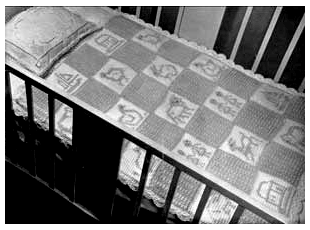 The Popularity Behind Afghan Crochet Patterns
The afghan crochet patterns are one of the most highly recognizable products in crocheting. In fact, you might recognize something in your home as being an afghan product. After all, families often have afghan blankets that are handed down in families from generation to generation because they're durable and fashionable.
Why is that? It's the way the material was created. Afghans are created through the outstanding techniques of crocheting. The designer, using an array of crochet stitches and careful manipulations, can think up a number of different afghan crochet patterns. And, it's because of the number of different afghan crochet patterns that are made that make afghan crochets such wonderful products.
A Look Back At The Afghan History
The afghan history can be linked to the time when people loved the Afghan Oriental rugs. In fact, the majority of folks thought these popular rugs struck a resemblance to afghan crochets, which is why people associate this type of crochet with Oriental rugs. There's no solid proof on whether or not the name "afghan" came from the well-liked rugs.
Why People Try Their Hand At Afghan Crocheting
People who have never tried their hand at making patterns and are learning the different crocheting basics often choose the afghan for their first design. Their reasoning to doing afghan crochet patterns first is simple: the concept behind it is simple; there's little to no difficulty and it can be done without much of a fuss. On top of that, the primary part of creating afghan crochets is the application of important crochet stitches along with the variety of afghan crochet patterns.
Another reason for the popularity is its pattern. According to crochet experts, the task wouldn't be so easy if the afghan crochet patterns were not there to help guide the creator.
Since the beginning, people had a variety of afghan crochet patterns to choose from. And, since that time, more afghan crochet patterns were created to satisfy the cravings of crochet fans who desire to make their creations a bit more unique.
Of course, if more modern-day afghan crochet patterns are created for the industry, the basic and simple afghan crochet patterns will still win people over.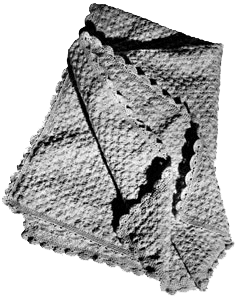 3 Common Afghan Crochet Patterns That Are Simple To Design
One of the most well-known afghan crochet patterns is the granny square afghan. It tends to include a number of different shapes like squares, triangles, circles, etc. The shapes are crocheted individually then put together in a variety of figures and themes.
This pattern allows persons to make simple but elegant afghan crochet piece. There are two primary patterns with the single crochet pattern:
- Varied colored stripes pattern
- Constant, dense color pattern
The single crochet afghan pattern is typically used when a cover is being designed for a bed, chair or couch.
3 – Chevron Stripe
People who have never crocheted before can find this pattern quite helpful, as it helps them to learn the basics of crocheting while they work to design a work of art.
Of course, the above is just three of the different kinds of afghan crochet patterns available. What pattern you decide to try, it's important you remember this:
The product's beauty stems from the fact that it was designed by hand…not machine!