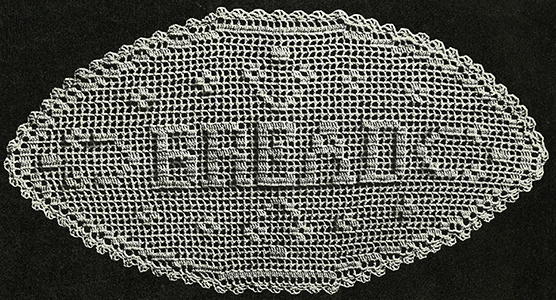 Materials Required. 2 Medium Balls of American Thread Company "Star" Mercerized Crochet Cotton size 30 or 50, White, Ecru or Dark Cream.
Steel Crochet Hook No. 12 or 13.
Ch 56, work 1st d c in 8th st from hook and work back and forth according to diagram.
To increase a number of open meshes at the end of a row, ch 2, d tr c (three times over hook) into same st with last d c, ch 2, d tr c in center of last d tr c, repeat the number of times desired. To increase at beginning of next row, ch for the desired number of meshes and work 1st d c in 8th st from hook.
This doily may also be made in "Gem" Mercerized Crochet Cotton. For a finer doily use the finer sizes of "Star" or "Gem" Crochet Cotton or "Star" Tatting Cotton.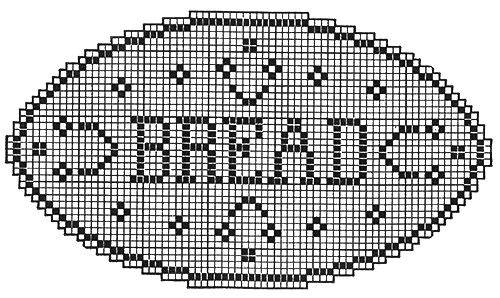 other patterns in leaflet: