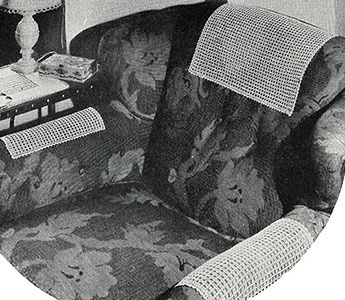 Materials:
Clark's O.N.T. or J. & P. Coats Mercerized Crochet Size 30 Ecru, 4 balls.
Milward's steel crochet hook No. 5.
The chair back is made exactly the same as the doily in the Sunday Night Supper Set Pattern. For the arm pieces, ch 129 and follow pattern as for chair back.
other patterns in leaflet: