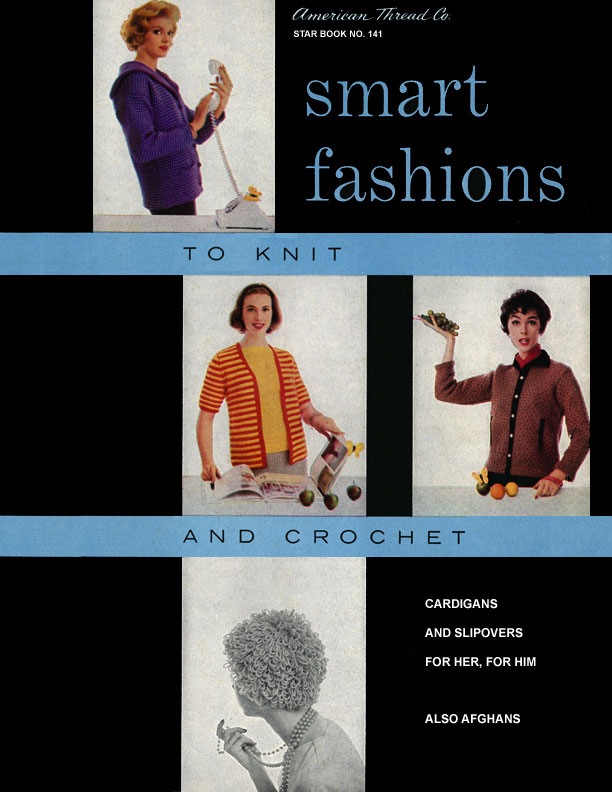 Smart Fashions to Knit & Crochet
Star Book No. 141
The American Thread Company
No Original Copyright
Patterns Included:
Buttonless Cardigan, Granny Afghan, Coachmans Jacket, Shaker Sweater, America America Afghan, Bloused Back Cardigan, Large Collar Cardigan, Bloused Pullover, Straight Line Cardigan, Two Tone Pebble Sweater, Diamond Bolero, Straight Cardigan, Laurel Afghan, Elegante Afghan, Wig Hats.
* (Asterisk) —This sign indicates that the instructions immediately following are to be repeated the given number of times plus the original.
**Are used in the same way.